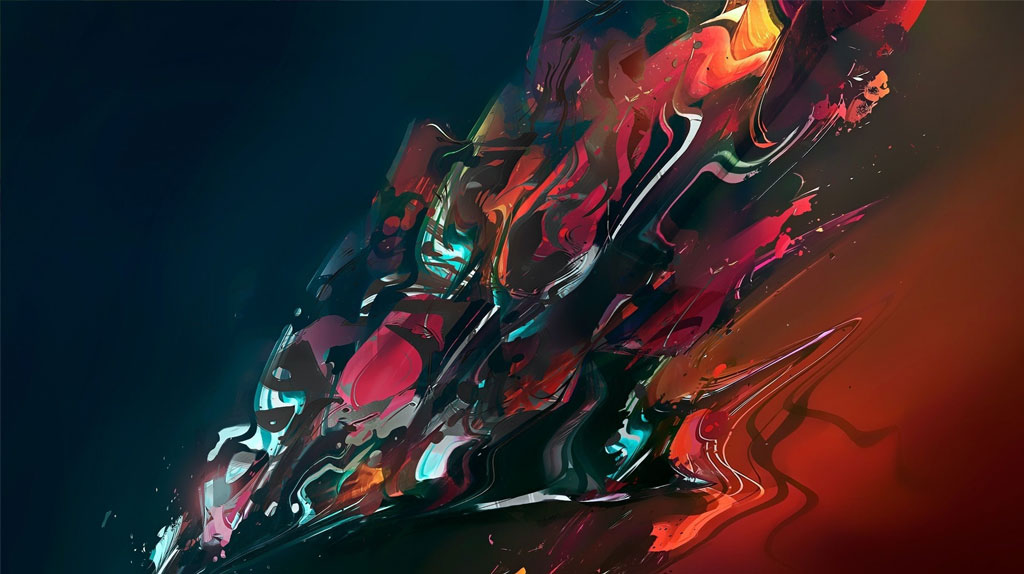 Every day at Printing Digital, we are transforming the ordinary into extraordinary with our unique range of printing products and services. Everything from 3D medical supplies to custom board games, we've printed all sorts of unique campaigns, products and merchandise for global clients. In a world where uniqueness is key, we're pushing the boundaries of what can be printed. Let's take a look at a few unique items we've printed for our various clients around the world.
Custom Comic Books
You only need an idea and a great artist to get your comic book series underway. Did you know you can self publish your own comic book, graphic novel or series with our custom comic book printing service. Whether you're creating a comic for friends or crowdfunding for a large series run, we can work with you to design and print the perfect comic. From traditional comic size 6.625″ x 10.25″ pages to completely custom sizes with any type of binding.
Custom Tarot Card Decks
Did you know you can add your designs, artwork or photos to a personalized set of custom tarot cards. Our custom tarot cards, divination cards or spirituality card decks are printed on luxurious 350 GSM card stock with front and back printing. Choose a deck size from 1-100 cards and create something spectacular. We can print any custom tarot cards sizing or custom packaging to your requirements.
Custom Board Games
Bring your imaginative concepts to life. With a range of game customization options, we can tailor every aspect to suit your vision. We specialize in printing game components, from cards to tokens, with an attention to detail that ensures a professional finish. Create your own game series with our custom board game printing service. Work directly with our team to design your game boards, pieces, cards and printed instructions at affordable prices.
Car Wraps
Did you know you can completely customize your vehicle in a crazy way with a custom car wrap? Design to your hearts desire on a computer then print on to our custom 3M Cast car wrap premium wrapping film in any color you require and our team can install on location your new car graphics. It's mezmorising to watch in action when our team gets to work with a heat-gun and cards.
Metal Business Cards
Beyond the realm of traditional paper products and into the sphere of more unique materials, we're excited to offer metal business cards, an unconventional choice that really makes an impact. Just as we've seen with embossed invitations, the tactile experience adds a layer of sophistication that's hard to match. Similarly, etched wine labels have a beautiful, enduring quality that's also found in our metal cards.
Like laser engraved plaques, the durability and premium feel of metal cards assure your contacts that you mean business. Die cut bookmarks and foil stamped awards use special techniques to stand out, and we've applied similar innovations to our metal business cards. The difference is clear. Step up your networking game with our unique, high-quality metal business cards.
Certificates
Certificates play a vital role in commemorating achievements, recognizing accomplishments, and validating expertise across various fields. Whether it's a diploma, a professional accreditation, or a First Aid Certification, the process of printing these documents really comes down to the selection of cardstocks and the design of certificate.
We've found that First Aid Certificates are one of the more unique items we can print, requiring precision and attention to detail. They're not just pieces of paper, they're symbols of emergency preparedness, testament to a person's capability to respond in a crisis. When someone undergoes first aid training and CPR classes, they're equipping themselves with life-saving skills, essential for workplace safety and beyond. These certificates represent this commitment to emergency response. We love the certificate designs of this Australian company offering First Aid Training across the country including Sydney, Melbourne, Canberra, Darwin and Perth.
Business Coaching Certificates
In line with printing First Aid Certificates, we're also adept at crafting Business Coaching Certificates, another unique item that signifies the bearer's dedication to leadership and strategic management. These are not just simple certificates; they represent the successful completion of an intensive coaching certification process. They highlight the coach's command over various business coaching techniques and their understanding of coaching industry trends. Like these certificates for this Career Coaching Brooklyn business that provides career and life coaching services in Los Angeles, San Francisco and NYC.
Our beautifully printed certificates serve as a testament to the coaching program benefits that the holder has acquired. They're a source of pride and a reminder of the journey they've undertaken. We've witnessed numerous coaching success stories, where our printed certificates have become a beacon of accomplishment. They validate the hard work, dedication, and commitment invested in becoming a certified business coach.